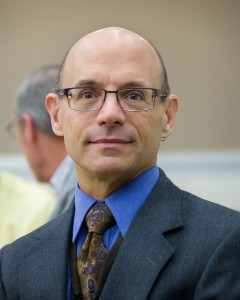 Goyette
Position: Scientific Associate
Beamline: BL-2
Instrument: Backscattering Spectrometer, Spallation Neutrons and Pressure Diffractometer, Magnetism Reflectometer, General-Purpose Small-Angle Neutron Scattering Diffractometer
Facility:
High Flux Isotope Reactor
,
Spallation Neutron Source
Email: goyetterj@ornl.gov
Rick Goyette has over twenty-five years' experience supporting spallation sources and their users. Rick has a B.S. and an M.S. in Physics from the University of Rhode Island, and is a Red Hat Certified Engineer. Prior to coming to SNS Rick spent sixteen years at the Intense Pulsed Neutron Source.​
Education
M.S. in Physics from the University of Rhode Island (1989)