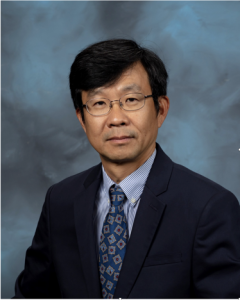 Sang-ho Kim
Position: Accelerator Systems
Division: Research Accelerator Division
Facility:
Spallation Neutron Source
Email: kimsh@ornl.gov
Phone: (865) 386-1094
Experience
2018 ‒ present: Proton Power Upgrade (PPU) Project Technical Director
2010 ‒ present: Group Leader, Superconducting Linac Systems, Spallation Neutron Source (SNS)
1999 ‒ 2010: Various positions at SNS/ORNL, including SCL Area manager
In 1999, Dr. Kim joined the Spallation Neutron Source project (SNS) at ORNL and has been led/involved in design, construction, commissioning, operation, improvement, and R&D activities at SNS. Since 2010, Dr. Kim is in charge of the SNS Superconducting Linac Systems Group. He has contributed to the accelerator community by participating in review committees for various accelerator projects worldwide, lecturing at the accelerator schools and serving on international scientific conference committees.
Education
Ph.D., Nuclear Engineering, Seoul National University, Seoul, South Korea
M.S., Nuclear Engineering, Seoul National University, Seoul, South Korea
B.S., Nuclear Engineering, Seoul National University, Seoul, South Korea