Improving Al-Ce intermetallic-strengthened alloys through studies of interface behavior under load using neutrons​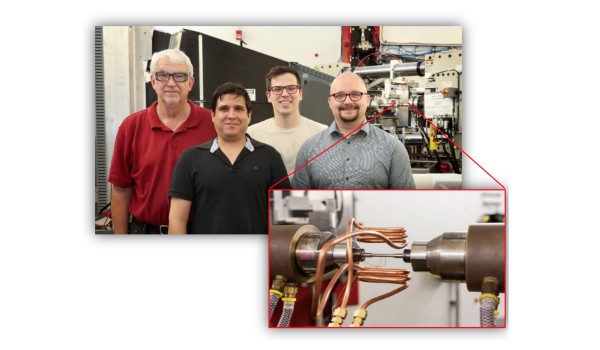 Scientific Achievement
In variations of a high-performance aluminum-cerium alloy, researchers clarified how the manufacturing process and elements like cerium and silicon affect material mechanical behavior: strength and flexibility; resistance to heat and corrosion.
Significance and Impact
Cerium induces structures that minimize the need for heat treatment, resulting in energy savings in the manufacturing process. A more fundamental understanding of the alloys' lattice structure and phase interfaces under heat treatment and other simulated operating conditions will increase its performance and provide insights into improvements in manufacturing.
Research Details
The Al-Ce high-performance alloy was co-developed and exclusively licensed through a partnership with DOE's Critical Materials Institute. ​
The alloy is the recipient of an R&D 100 Award and a 2018 Federal Laboratory Consortium Award.