The SNS-HFIR User Group (SHUG) consists of all persons interested in using the neutron scattering facilities at Oak Ridge. It provides input to the management on user concerns, provides a forum for keeping the entire community informed of issues and progress at these facilities, and serves as an advocacy group for neutron scattering science at these facilities.
The initial bylaws for SHUG were adopted at the first SNS user meeting in the fall of 1998. The Executive Committee (EC) for SHUG was nominally formed in the summer of 1999 and had its first meeting by conference call in January of 2000. Officers were elected in April of 2000.
Membership in the SHUG is automatically granted to those who are named as a principal investigator or team member on proposals submitted to the Neutron Sciences Directorate's (NScD) Integrated Proposal Tracking System (IPTS). Membership does not expire but a user may opt out by unsubscribing from the mailing list. New SHUG members are automatically added to the SHUG mailing list that is updated at least every six months.
To subscribe to the HFIR/SNS mailing list, you may click here. If you qualify for SHUG membership, you will also be added to the SHUG member list automatically.
If you would like to opt out of the SHUG membership and unsubscribe from the mailing list, please click this link.
Contact the SHUG EC: Anyone who is interested in expressing concerns or ideas is strongly encouraged to contact any of the members of the Executive Committee or other special committees as appropriate. We can only represent you to the extent that we communicate with each other. You may contact the SHUG Executive Committee at shug-ec@email.ornl.gov. Your email will be received directly by members of the SHUG Executive Committee. SHUG EC will ask for your permission before communicating any identifying details to NScD management.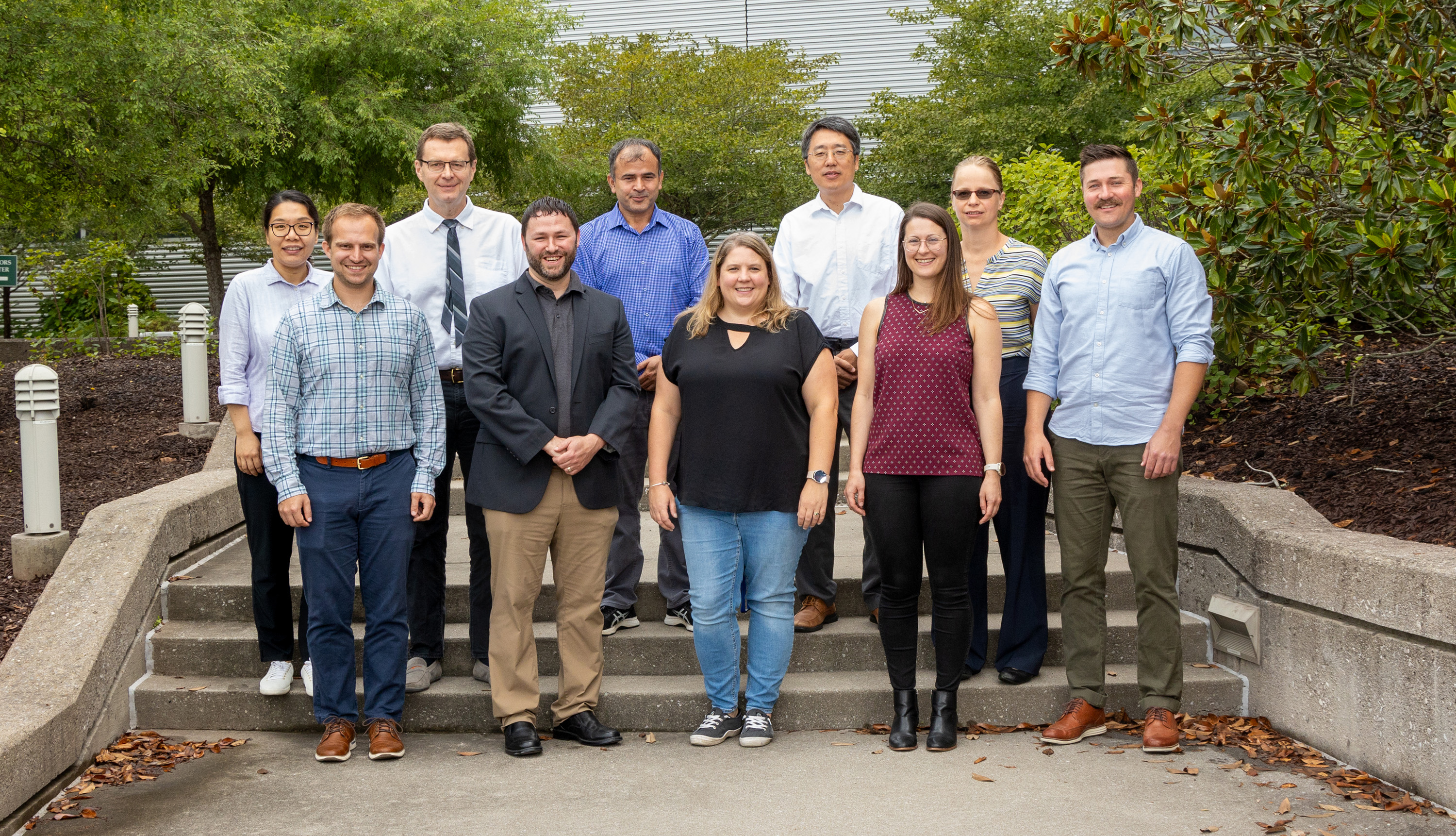 2023 SHUG EC members pictured from left to right: Amy Xu, Peter Gilbert, Igor Zaliznyak, Travis Williams, Naresh Osti, Lisa Debeer-Schmitt, Yun Liu, Rebecca Dally, Julia Zaikina, and Ben Frandsen. SHUG EC members not pictured: Rana Ashkar and Mingda Li