Understanding the Re-entrant Phase Transition in a Non-magnetic Scheelite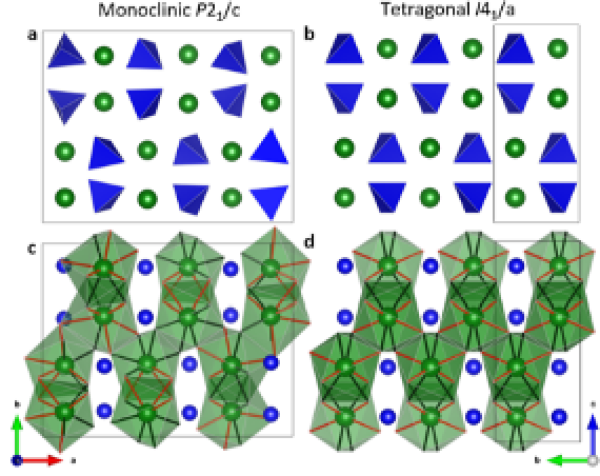 Scientific Achievement
We describe the importance of the Tl+ 6s2 lone pair electrons in TlReO4 and illustrate its tunability by chemical doping.
Significance and Impact
This new understanding has broad implications for functional materials containing lone pair bearing cations and their modification through chemical doping.
Research Details
Neutron diffraction was employed to study the average and local structure.
First principles density functional calculations show the contribution of the Tl+ 6s2 in the valence band region.
"Understanding the Re-entrant Phase Transition in a Non-magnetic Scheelite,"
Matilde Saura-Muzquiz, Frederick P. Marlton, Bryce G. Mullens, Alicia María Manjón-Sanz, Joerg C. Neuefeind, Michelle Everett, Helen E. A. Brand, Subrata Mondal, Ganapathy Vaitheeswaran, and Brendan J. Kennedy,
Journal of the American Chemical Society 144, 34, 15612–15621 (2022). DOI: https://doi.org/10.1021/jacs.2c05620