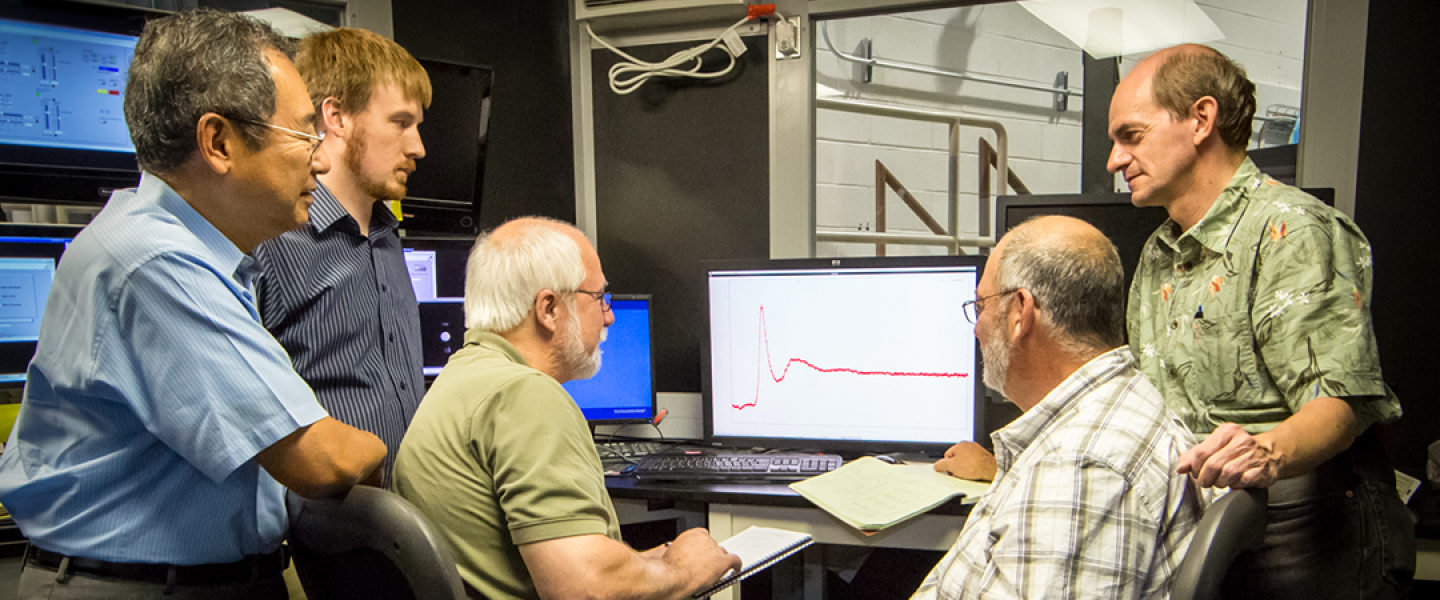 Information for NOMAD Users
Shipping address for samples
Click here for shipping information.
Running your NOMAD Experiment
Accessing Your Experiment Data
The Neutron Science Portal has information about how experiment data can be accessed and other services that are provided by Neutron Sciences.
Nomad Data
Request a Neutron Sciences account and select the NOMAD instrument.
Go to analysis.sns.gov to install the application appropriate for your operating system.
Data Reduction
Rietveld Data Analysis by Run Cycle
PDF Data Analysis
Cycle
PDFgui
DiffPy-CMI
RMCprofile
Fourier Information
Data Reduction Manuals
2023-A
PDFgui-zip
-------------------
-------------------
See previous cycle
See previous cycle
2021-A
PDFgui-zip
-------------------
-------------------
See previous cycle
See previous cycle
2020-A (May-August)
PDFgui.zip
-------------------
-------------------
See previous cycle
See previous cycle
2020-A (Jan-March)
same as 2019B
-------------------
-------------------
See previous cycle
See previous cycle
2019-B
PDFgui.zip
-------------------
-------------------
See previous cycle
See previous cycle
2019-A
PDFgui.zip
-------------------
-------------------
See previous cycle
See previous cycle
2018-B
PDFgui.zip
DiffPy-CMI.zip
-------------------
Fourier Information
Data Reduction Manuals
Video
Fitting-Data-in-PDFgui
Fitting-Data-in-DiffPy-CMI
-------------------
-------------------
-------------------
Katharine Page's Atomic Pair Distribution Function (PDF) Analysis Lecture